Vernon's Only 18-Hole Executive Golf Course
The golf course and driving range are now open for the season.
There are significant changes due to COVID-19:
The restaurant is offering a limited menu available for golfers only.
Please be aware of the numerous health and safety protocols.  Social distancing rules must be followed.  Safety will be more important than convenience.
Stay 2 meters apart – 2 club length rule
You must have a tee time – no drop ins
Maximum 2 groups in a row – no large groups allowed
Reduced number of tee times – please be flexible
Practice greens – limited use
No-Touch Flags – Cups adjusted for easy retrieval
No bunker rakes or ball washers
Rental pull carts now available – sanitized each use
Power carts now available – sanitized each use
Extra precautions at the Driving Range, range balls washed thoroughly and baskets sanitized after each use.  The driving range is drop in, you do not need a reservation.  Rental club availability is limited, you may want to organize clubs in advance.
Starting Hours:
FIRST TEE-TIME:
8:00 AM
LAST TIME FOR 18-HOLES:
3:30 PM
LAST TIME FOR 9-HOLES:
5:00 PM

DRIVING RANGE OPENS:
8:00 AM  – EXCEPT THURSDAYS AT 9:00 AM
DRIVING RANGE CLOSED (LAST BUCKET):
5:00 PM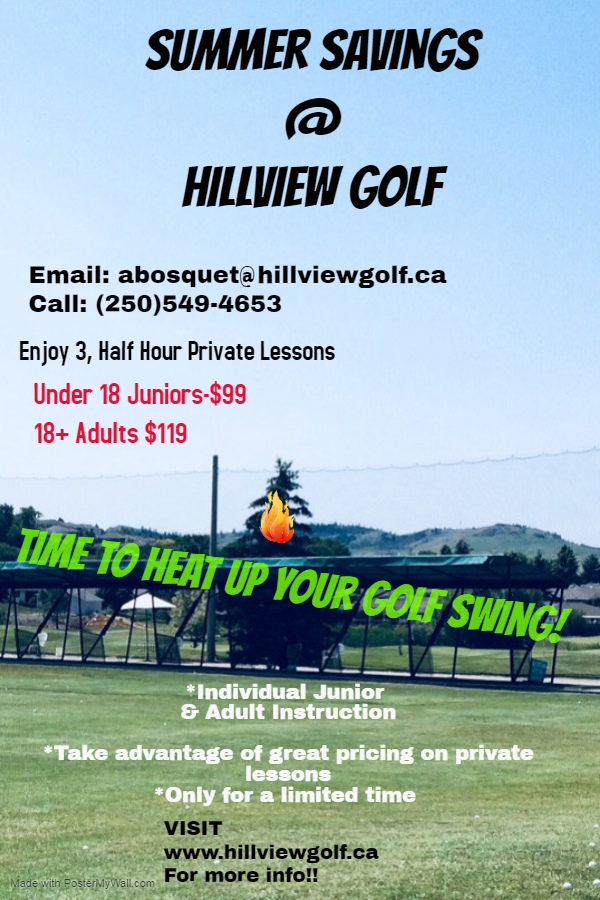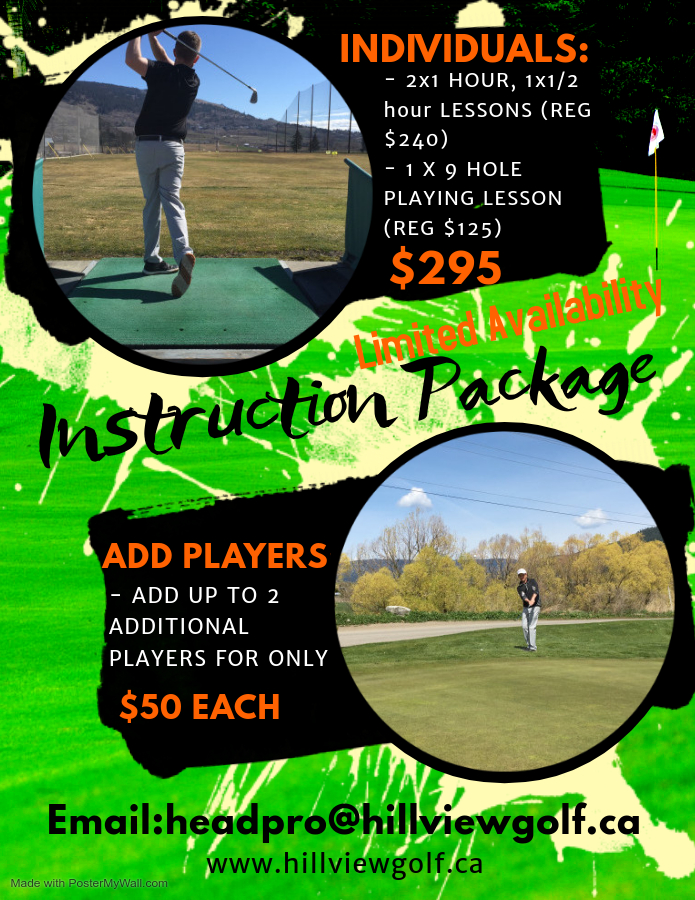 Hilliview Golf Course, established 1986